Unlike the days of old where you needed to invest hundreds of thousands in opening a restaurant, nowadays it is possible with a food truck business! Starting a food truck business is the perfect way to turn an interest in food into a profitable venture.
Food trucks give you a chance to taste foreign delicacies while you're out and about and have a casual meal in various places. And because it's mobile, any time is a good time for a food-truck meal!
According to the latest statistics, the revenue of the food trucks industry has grown to $1.2 billion in 2021. Food truck businesses are booming, and it's estimated that the market will continue to grow at a 7.5% annual rate over the next few years.
Why It Might Be a Good Idea
There are many benefits of owning your food truck. It's cheaper than opening a restaurant, and it allows you to make money while doing what you love. Here are other benefits:
Requires low initial investment: A food truck is becoming more popular as a business idea these days. It's a perfect combination of a dinner and a show and a gathering space for friends. It costs much less to set up a food truck than a regular restaurant, which means you have more capital to spend on marketing or other aspects of the business, like investing in a really good vehicle.
Allows you to expand a brand: A mobile food van is an easy alternative to opening a restaurant or franchising your truck. This way, you'll enter the food truck business with less risk and enjoy the experience of running your own business. If your concept does well, you could eventually expand into full-service restaurants if you wish to.
How to open your food truck
Most cities have several food trucks, but to set up your own business, you'll want to find out all you can about your competitors and the market as a whole. Below is the information to help you get started.
Come Up with a Good Concept
Before establishing your food truck business, you'll want to make sure your idea stands out against competitors. When starting your food truck, consider consumer demand, but remember to have the freedom to create something that reflects your interests.
Along with the concept, pick a good name. The name you choose for your business will very likely become the name by which you are known, so it's important to pick something that fits your branding.
Acquire Funding
Food trucks can be cheaper than opening a restaurant, but they still require some cash. The cost of your food truck will depend on what type it is and how many staff you hire. Most people spend about $50,000 to get started.
You'll want to figure out what works best for you and your needs, as well as your budget. Each food truck vendor offers a range of options as far as their floor plans, and you'll want to select one that fits you and your business goals best.
Most importantly, you want to make sure you have enough money to fix your truck after something breaks down. The last thing you want to worry about is your fryer deciding to quit on you in the middle of the lunch rush.
Choose the Right Vehicle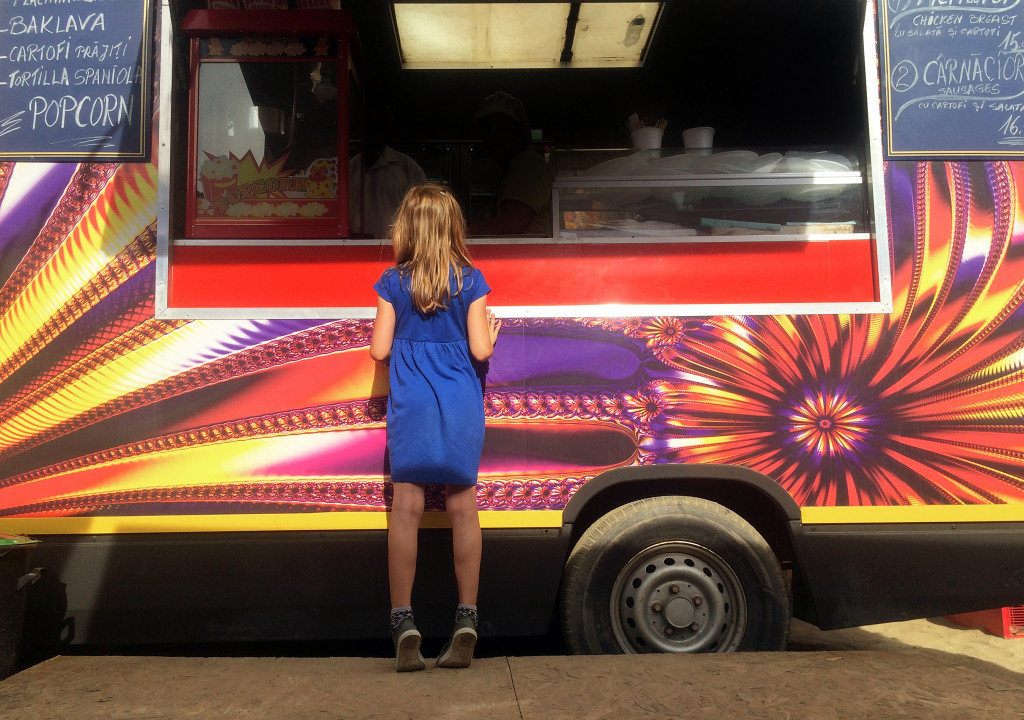 It's time to consider which truck is right for your business. The purchase of a food truck can vary greatly ― anywhere between $50,000 and $175,000. To keep costs lower, consider purchasing a secondhand truck.
If you want to mix it up or invest in a good vehicle, you can try a moving restaurant similar to one in Ahmedabad ⏤ a double-decker bus is transformed into a food truck that lets you dine in the vehicle itself! Purchase luxury motorhomes that you can easily transform into a moving cafe or a brunch restaurant, which fits the motorhome's interior.
It's big enough to be a moving restaurant and has space for other equipment. It can also match food company branding, depending on your preference. Motorhomes also have proper ventilation in the form of an air-conditioning system and a roof vent.
Get the Right Permit and Licenses
At the very least, you'll need a business license and food service permit. But before applying for those, it's best to check with your county or city health department about any additional requirements or inspections.
You'll want to check for areas designated for food trucks, as most municipalities have rules about where they can and can't stop. You can also contact the local motor vehicle department anytime to learn about regulations in your area.
Running a food truck can be challenging, especially in the beginning when you're just getting started. It takes a lot of hard work and perseverance to get your new business off the ground. Although it's difficult to compete with the big boys in this business if you have a creative restaurant concept and a knack for making people feel welcome, there's plenty of money to go around.