Do you like to tinker with things and make new inventions? Does the idea of starting a business seem daunting? You don't need a lot of money, connections, or special skills. All it takes is one great idea and a little know-how to get started on your way to making money at home.
You can start small by launching your business at your garage. As long as you're willing to put in some time and energy, the sky is the limit. You might be surprised at how much money you can make by doing so.
Check out the following business ideas that are easy to get off the ground with just a bit of work.
Car Detailing
Do you love cars and enjoy waxing them to a high shine? Do you have friends or family that need their car's appearance improved? If so, a car detailing company might be for you.
Many auto detailers earn significant revenue by operating from their garages. They provide an assortment of services ranging from shampooing car interiors to waxing the exterior to polishing rims and cleaning windows. Depending on their level of expertise, detailers might also apply window tinting, paint sealant, or clear bras to cars in their care.
You can establish your small business by advertising around your neighborhood. Once you have a few customers, you can think about hiring some help to handle the increased volume or expanding to an actual storefront location.
Pet Grooming Services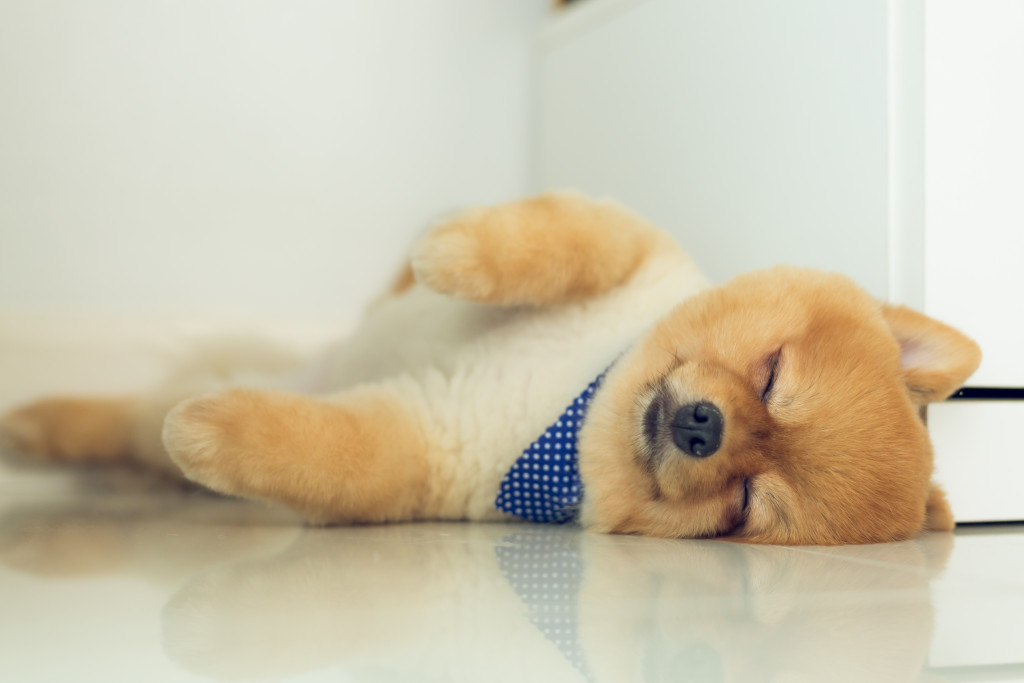 Our furry companions may not be capable of offering references, but they can certainly vouch for a skilled pet groomer. Pet owners will often bring their animals to a professional to clip or shave them into a particular style.
If you have a thing for our domestic buddies, you could cash in on an abundant market. All it takes is a bit of pet grooming knowledge and the proper tools to get started. A pair of clippers for dogs and cats with some shampoo can provide all you need to open a shop.
The good thing about this idea is that any space would be enough to open your doors for business. Just make sure you have easy access to an electrical outlet and plenty of ventilation.
Equipment Repair and Maintenance
You can turn your garage into a go-to place for equipment repair or maintenance services. Repairing tools, lawnmowers, and other devices often require some simple parts and time spent tinkering.
If you have the right skills, you can make a decent living from your garage. You could even establish a relationship with local landscapers or hardware stores to drum up business. They might even go as far as referring their customers to you for repairs that aren't in your area of expertise.
This endeavor is ideal, especially if you live in a large neighborhood. You could pick up a lot of work from your neighbors and form a name for yourself in the community.
Food Business
If you have the right set of skills, you could start cooking up tasty meals from your garage. All you need are some food prep tools, cooking equipment, and the necessary permits. Once you have your menu finalized, start advertising around town to make sure people know where to find you.
You might also want to bring your greasy treats to local businesses for lunchtime office deliveries. You could even strike up a deal with a catering company, which may help you get plugged into an even larger clientele.
Babysitting Services
With a few toys, kids' movies, and snacks, you can start offering babysitting services from your garage. You don't have to invest in a ton of equipment since all you'll need is a safe environment for children to play.
If you have experience caring for young children or are just the type of person who enjoys being around them, this idea could be for you. You can start your home-based business by setting up child-friendly features such as a coloring table or playhouse.
It is another option that would work well for stay-at-home moms looking to get out of the house and earn some money on the side. All you need is a bit of marketing to spread the word about your services in your community.
So, if you're looking for a way to make money from home, your garage is a great place to start. You can turn it into a thriving business with a bit of creativity and some elbow grease. Just make sure you take the time to do your research and plan out your business strategy. With a bit of luck, you could be on your way to financial independence.