Buying a home in a competitive housing market has never been more challenging. Home buyers are in a rush to get their mortgage loans approved before setting out to find a property. But with the shortages in housing supply and rising home prices, it can be pretty difficult to purchase a home right away.
Bidding wars are often every home buyer's greatest fear when purchasing a property. Once you find a home that fits your criteria, the last thing you want to hear is knowing you get outbid by someone who has a higher and more appealing offer.
The good news is, there are plenty of ways to avoid a bidding war and score your dream home. With that in mind, here are some ways to steer clear from home bidding wars and call the shots for the home you love.
Get a preapproved mortgage
Before setting out on the housing market, make sure to get pre-approved for a mortgage first. Applying for a mortgage involves a prequalification process in which the company estimates the loan amount based on your income and other personal details.
It's also recommended to prepare a preapproval letter that offers the exact amount of the mortgage based on your credit score, bank statements, wage and tax statement (W-2), and other official documentation.
A preapproval letter in hand will tell the seller how serious you are about buying the house. It will also send a message to the owner that you have no mortgage-related issues to purchase the property. So it's safe to have a preapproval letter to prevent the seller from skipping over your offer.
Make the best first offer
Making a bold offer can sometimes get the owner thinking.
Traditionally, the most effective way to win a bidding war is to make the largest offer. Although a bigger offer isn't what the owner always chooses, money can do the talking for you.
If you're determined to get that dream home, avoid playing around with its asking price. If the seller warrants a full price, offer the full price right away. If it's too pricey, do research and look for comparables and market status so you can submit proof to justify your lower price. But keep in mind that asking less than the asking price can pave the way for a bidding war.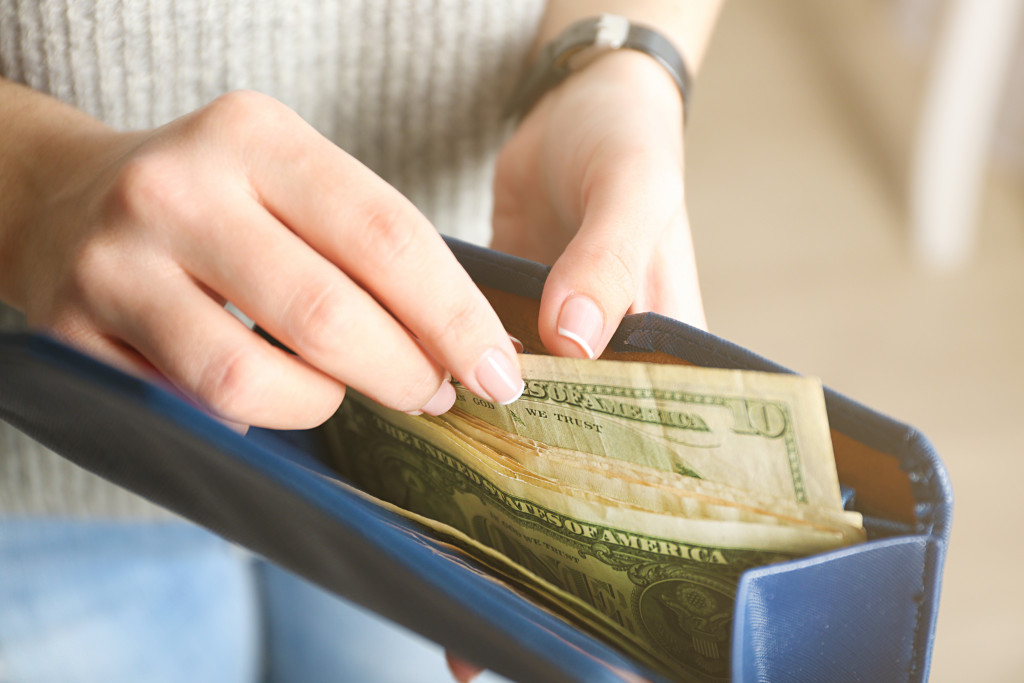 A great technique is to offer beyond the asking price if the property's interest is high and the mortgage preapproval can cover the higher price.
Sellers usually set the date to accept offers after listing the property on the market. If you want to stay ahead of other buyers, you can make a bold offer before the seller starts to entertain offers. But make sure to offer beyond the asking price so that you get easily noticed by the seller. This way, the seller will have more time to consider whether they should accept your offer right away or risk getting a less competitive one during the offer date.
Still, it doesn't mean you should disregard your budget and buy a property more than you can afford. A bidding war can be pretty emotional and stressful, so you should know when to walk away and use that learning experience on your next bid.
Consult an agent
When entering a hot housing market, hire a reliable real estate agent. Their job is to help you find homes within your location and price range. You can also seek their expertise when finding information about your target property.
Before making a high offer, it's important to know the state of competition on a property. You can consult your real estate agent to reach out to the owner's selling agent who can offer key insights. The selling agent will also provide a big picture of the owner's motivation for listing the house on the market. They can also tell your agent how eager their client wants to sell quickly or is willing to wait for a larger offer. Sometimes, the seller won't be in a rush to sell a property because they're waiting for a more competitive buyer.
Once you know what it takes to acquire the property, your agent can help you decide whether bidding the property is worth it. As a result, you avoid keeping your hopes up unnecessarily.
Your agent can also do market research for you to find local market data to help balance your savings and get an idea of how to secure your dream home.
The housing market can be challenging to navigate, but having the right knowledge and working with a trusted real estate agent will give you a competitive advantage over other buyers. So make sure to follow the steps above to outbid everyone else successfully.