Ghost kitchens are manned by real people. Sometimes called dark kitchens, these are fully lighted. Also called cloud kitchens, they are not floating up there. Ghost kitchens are just like restaurant kitchens, but they have no dine-in facilities. Instead, they only offer food for delivery. A few allow food pick-ups. You can order their food from online apps.
This business model gained much popularity during the pandemic. According to the U.S. Chamber of Commerce, data from the CREST research of NPD Group showed that from March 2020 to March 2021, restaurant orders for delivery increased by 124 percent. Orders through restaurant websites and their apps increased by 98 percent in the same period. On the other hand, orders through third-party apps increased by 207 percent.
People have developed the habit of ordering online through their smartphones. Even when many restaurants have reopened, many people still feel safer eating at home. They can still do so without having to cook. With the rapid spread of Covid-19 Omicron across the country, people are becoming even more concerned about staying home.
Restaurants Setting Up Ghost Kitchens
Because fewer people are dining in restaurants, many restaurants have also set up ghost kitchens under different brands. This increases their income without any additional investment. They use the kitchen and kitchen staff they already have. They only need to come up with a new menu of dishes that are easy to transport and then team up with ordering and delivery apps.
One of the ghost kitchens set up by restaurants named by the U.S. Chamber of Commerce is It's Just Wings from Brinker International, which also owns the restaurant chains Maggiano's Little Italy and Chili's Grill & Bar. There are also Pasqually's Pizza & Wings from the Chuck E. Cheese chain, The Burger Den and The Melt Down from Denny's, and Cosmic Wings. They also include Neighborhood Wings from Applebee's Neighborhood Grill + Bar.
According to the National Retail Foundation (NRF), by 2022, sister brands Taco Del Mar and Quiznos will launch 100 ghost kitchens. Wendy's announced that it will have 700 ghost kitchens by 2025 throughout the U.S., the United Kingdom, and Canada.
Setting Up Your Ghost Kitchen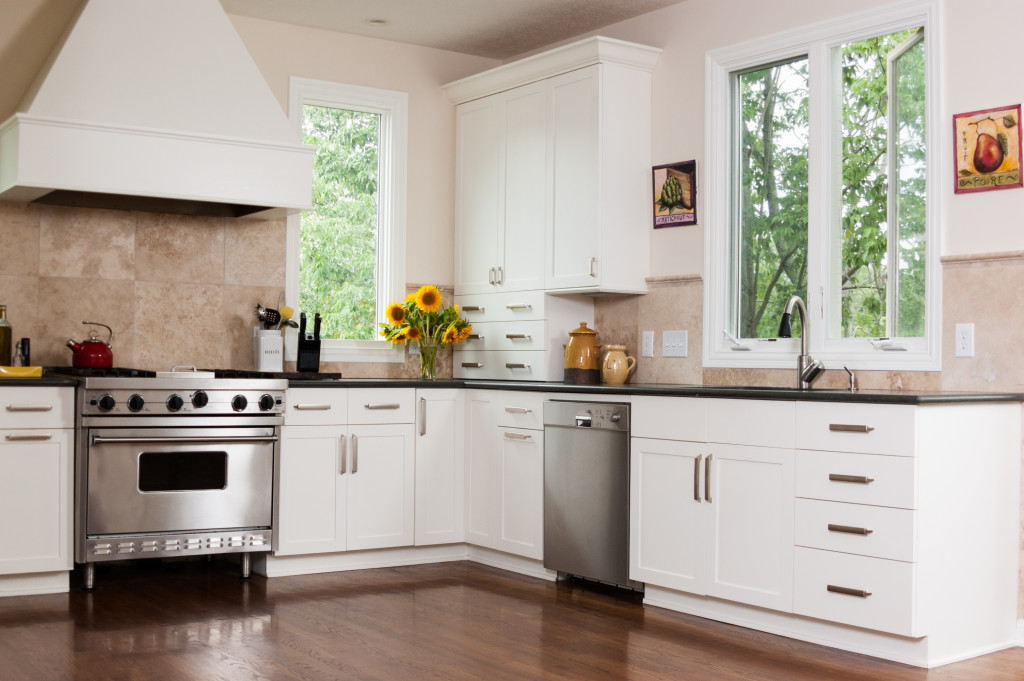 If you are planning on putting up a food business, setting up a ghost kitchen is much more affordable than putting up a restaurant. Immediately, you save on the cost of building, decorating, and maintaining the dining area; paying for its lighting, heating, or cooling; and hiring waiting staff.
According to FoodTruckOperator.com, it takes 52 weeks to launch a restaurant and only a month to start a ghost kitchen. The restaurant will need a startup investment of a million dollars and break even in five years. Meanwhile, a ghost kitchen will need a startup investment of $30,000 and break even in six months.
You only have to focus on building the kitchen. Even if you are starting small, ensure that you invest in high-quality equipment that will last. This will save you money in the long run with fewer repairs. Keep your equipment well-maintained so that if you need to expand, you can still sell your existing equipment at a good price to buy new ones with a higher capacity.
Use stainless steel for your countertops. This is the choice for most commercial and industrial kitchens because it is nonporous, preventing the growth of germs, viruses, and bacteria. It is, therefore, more hygienic and easier to clean. It is also highly durable and resistant to impact. It does not corrode. It also looks beautiful.
Improper welding can cause stains on stainless steel, though. Talk to your contractor to highlight that you expect a clean finish. A weld cleaning solutions supplier can provide him with the necessary products to prevent welding discoloration.
Your kitchen equipment and setup will be determined by your menu. Choose dishes that are easy to package and transport. Research on the best type of packaging that will keep the food safe and presentable.
Partner with several food ordering apps. To ensure maximum visibility, choose the most popular ones in your area. Some of these may have their own delivery services. If some of your ordering app partners do not have delivery services, you must also partner with independent delivery services. It is very important to hire a person or a team to manage incoming orders and deliveries and coordinate with the kitchen.
A percentage of every order will go to the ordering app service and the delivery service. Make sure that you factor these into your prices.
Hire a professional service provider to design, create, and maintain your website. Without a physical restaurant, this is your brand image. Also, hire a social media manager to create and manage your accounts on all social media. You may need more than one person to reply quickly online 24 hours a day, even on weekends and holidays.
The clock is ticking. Start your ghost kitchen soon to make a profit sooner.