Did you know that starting your own automotive business can be a lot of fun? It's true! But before you start your engines, there are a few things you need to do first. Starting an automotive business can be a daunting task. There are so many things to consider, from the products you offer to the marketing strategies you use. But with the right tips in hand, you can make it a lot easier on yourself. Here are ten tips to help get you started.
1. Do Your Research
The first step to starting any business is doing your research. This is especially true for an automotive business. There are a lot of moving parts (literally), and you need to know what you're getting into. Research the different types of businesses, find out what services and products are in demand, and study the competition. Also, be sure to get a good grasp on the financial side of things. Knowing how to manage your money is key to any successful business.
2. Create a Business Plan
Once you've done your research, it's time to start putting together a business plan. This document will outline your business strategies, goals, and how to achieve them. It's essential to have a clear plan in place before you start spending any money. Moreover, a well-written business plan will make getting funding from investors or lenders easier.
3. Choose a Niche
The automotive industry is huge, and there are countless niches you can choose from. Whether you want to focus on custom car parts or repair services, it's essential to narrow your focus. Trying to be everything to everyone is a recipe for disaster. By choosing a niche, you'll be able to better target your marketing efforts and attract the right customers.
4. Find the Right Location
The location of your business is important for several reasons. First, you need to make sure you're in a place that has a high demand for your products or services. Second, you need to consider the cost of rent or mortgage and the general cost of living in the area. And lastly, you need to ensure you have access to the necessary resources, like suppliers and manufacturers.
5. Build a Strong Team
No business can succeed without a great team in place. When you're starting an automotive business, it's important to find employees that are passionate about cars and have the necessary skills. Furthermore, you need to make sure your team is cohesive and works well together. The last thing you want is a bunch of individuals working against each other.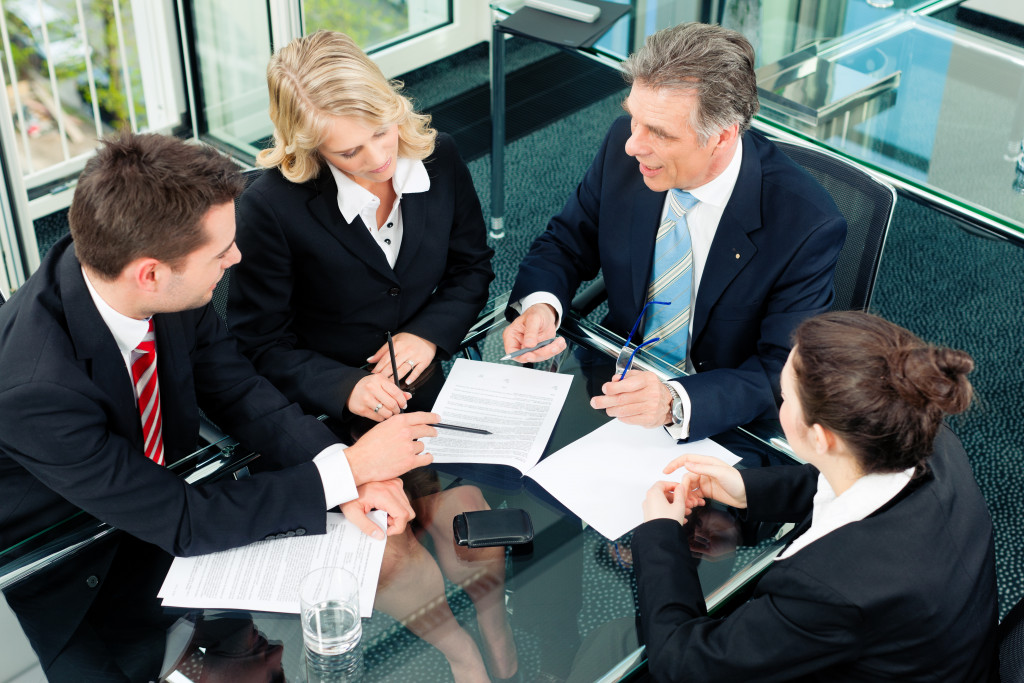 6. Invest in the Right Tools and Equipment
Investing in the right tools and equipment is essential for any automotive business. From lifts and jacks to diagnostic tools, you need to have the right gear if you want to be successful. Not only will this make your job easier, but it will also show your customers that you're serious about what you do. If you don't have the necessary tools for certain tasks, it's always best to outsource those services. For example, you can contact custom manufacturing solutions to handle any metal fabrication needs you may have.
7. Create a Marketing Plan
No business can survive without a solid marketing plan. You need to find ways to reach your target market and promote your products or services. There are a variety of marketing channels you can use, from online ads to traditional print media. And don't forget about word-of-mouth marketing. This is often the most effective form of marketing, and it's free!
8. Offer Incentives
People love getting a good deal, so offering incentives is a great way to attract customers. Whether you offer discounts on services or freebies with purchases, everyone loves a bargain. However, you need to make sure you don't go overboard with your incentives. Otherwise, you won't be making any money!
9. Stay Up-to-Date
The automotive industry is constantly changing, so it's important to stay up-to-date on the latest trends. This includes everything from new car models to the latest technology. By staying informed, you'll be able to better serve your customers and stay ahead of the competition.
10. Have a Backup Plan
No matter how well you plan, things can always go wrong. That's why it's important to have a backup plan in place. This way, if something does go wrong, you'll be able to quickly recover and get back on track. Also, don't forget to have insurance! This will protect you financially if something goes wrong.
By following these tips, you'll be well on your way to starting a successful automotive business. Just remember to take things one step at a time and to always plan ahead. With a little hard work and dedication, you can make your dream a reality.