When people think about snacks, the first thing that often comes to mind is something junk or just a 'guilty pleasure'. Luckily, the food industry is starting to put more emphasis on healthy snacking and its benefits to overall wellness. Gone are the days when sugary hot rush snacks as healthy slow-burning fuel snacks are here to rule.
With the increasing demand and diet trends, it's safe to say a healthy snack food business is a profitable venture. More than earning good money, it's also an incredible way to promote healthy snacking to people. What better way to run a business and earn money than offering something to help customers live a healthier lifestyle? Continue reading to find out how you can start a healthy snack food business. 
1. Create a business plan
Before you get excited about this venture, you need to first dig deeper into the food service landscape you choose. You'd also need to research your target customers, competitors, and the latest industry trends. Then you can proceed with your business plan. You'd want to first focus on defining your target market. Is your business targeting empty nesters or gen Z? What do they love to buy and why?
Don't forget to also determine your USP (unique selling point), which should be highly relevant to your customer and different from your competitors. Another crucial element of a solid business plan is your restaurant's branding. This includes your imagery and logo, your menu design, your marketing strategies, and so on.
2. Plan your healthy menu
The healthy snacks you'll offer can make or break your entire business. You need to consider different foodie tastes and wellness wishes while thinking about the best ingredients to use for snacks. For instance, you can focus on protein to cater to modern consumers who prefer stronger snacks. There's also a growing demand for low-sugar snack options that you can include in your menu or product list.
Also, don't skip the superfoods to make your snack business more exciting. Among the best ones you can sell or include in your recipes are green tea, nuts, avocados, blueberries, fermented foods, leafy greens, and spinach.
3. Buy your equipment
Your kitchen tools and equipment are probably one of the biggest startup expenses you'll need to take care of. Depending on your budget, business goals, and target location, you can choose to rent or buy everything. If you're planning to make your healthy snack options in-house, you'll need to invest in kitchen appliances such as microwaves, ovens, stoves, fryers, and grills. If you're starting on a smaller scale, your personal kitchen can do the job.
Investing in mobile kiosk carts is also an amazing way to introduce your business to the local community. You can set up your kiosks in public and crowded areas. Most of these kiosks readily provide enough work surfaces for you or your staff to prepare healthy snacks. Other types of items you need are cold storage appliances, kitchen and dining utensils, small wares and silverware, furnishings, and pickup and delivery supplies.
4. Get permits and licenses
Local permits are necessary regardless of whether you're getting a permanent restaurant location or you're going mobile for flexibility. If you're planning to set up mobile carts or a snack food truck, ensure that you have all the required permits to operate from your local community. Aside from local requirements, the foodservice industry itself has strict codes and regulations for health and safety.
Your business concept is subject to specific regulations, so be sure to check with your local authority. Generally, you need a business license, Certificate of Occupancy, food service license, and an employer identification number (EIN) for tax.
5. Find the right employees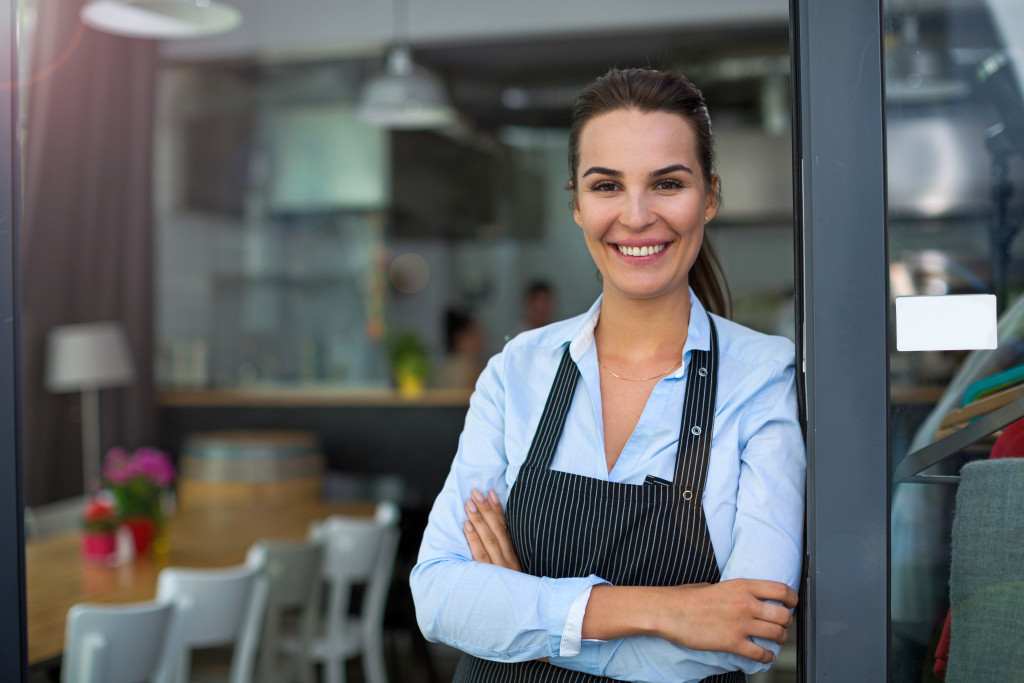 Lastly, think about the people you want to hire in your snack business. Depending on your scale, you should hire front store staff, a chef and kitchen assistants, cleaning staff, purchasing experts, HR managers, marketers, accountants, and so on. Make sure you have enough people to cover back-ups in case of vacations and illnesses and shift planning.
Find people who are efficient and can multi-task without compromising their overall productivity. They should have an impressive track record and sufficient experience. For instance, your customer-facing employees should have amazing social and entertaining skills to accommodate the guests in your restaurant. If you're planning to start on a smaller scale, you'll obviously need fewer people to hire.
Creating and selling healthy snacks is an amazing way to make a difference in how consumers see snacks. Take the opportunity to promote a healthier lifestyle by making it convenient to people to get the nutrients and energy they need. Start your very own healthy snack food business by following this guide and keep the customer's hunger at bay.